This past Saturday, Anaheim blitzed Chicago for three goals in a 37 second span. They however fell short of the playoff record held by the 1979 Toronto Maple Leafs.
After an 81 point season, Toronto snuck out a 2-1 win over the 90 point Flames in Atlanta to start the playoffs. In the old best two of three Preliminary Round format, game two would be back in Toronto. To quote The Toronto Star, "In reality, the game was 23 seconds long. From 4:04 to 4:27 of the first period, the Leafs produced a record three goals, two by Darryl Sittler, one by Ron Ellis." Atlanta would make it 3-1 by the end of the first, but that's as close as they would get in a Toronto 7-4 win. The summary of the three record goals is below.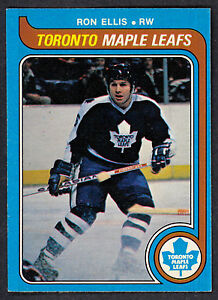 Atlanta goalie Dan Bouchard was the victim of all seven goals over the first two periods before being replaced by Rejean Lemelin. It's interesting that the third Leaf marker was assisted on by defenceman Joel Quenneville who of course was behind the bench for Chicago when they gave up the three in 37 seconds. Small world.
Here's the actual game footage of the record eruption.