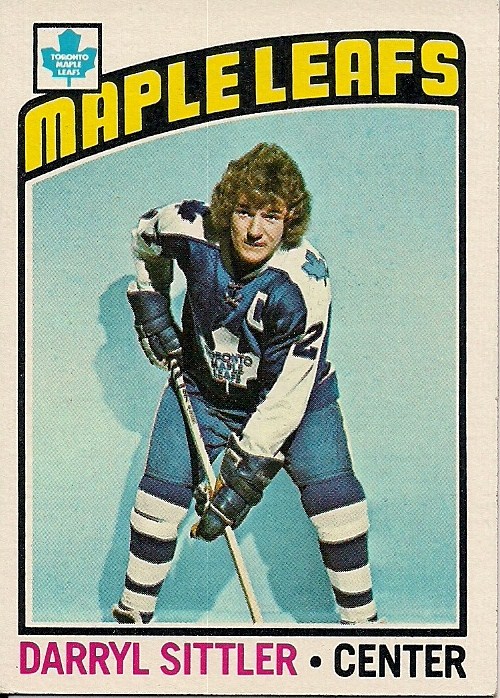 "He beat me every way you could think of tonight. Sittler gives you no warning. You can't anticipate when he comes in like you can with a lot of other guys. He just wheels around and you've got only an instant to react," the words of Flyers goaltending legend Bernie Parent after being ventilated for five goals by the Maple Leaf great.
It was 40 years ago to the day and Darryl Sittler had just equalled an NHL record for goals in a playoff game as Toronto tied Philadelphia at three games each in the Quarterfinal round.
Parent continued, "He caught me shifting my weight and I was off balance." Apparently Bernie was off balance quite a bit on this night as Toronto won 8-5.
Sittler commented, "I just got lucky again, like on February 7," the night of his famous ten point game. He shared the fact that he had put his stick under one of coach Red Kelly's lucky charm pyramids and felt that the spell worked. "The spell was marvellous". Leafs owner Harold Ballard stated that should Toronto beat "The Flyers and Kate Smith in the Spectrum" he was going to "move one of the real pyramids from Egypt to Toronto and dedicate it to 'Khufu' Kelly".
The game also featured 185 Penaly Minutes assessed to both teams a new record for a single game. Of course the Leafs went on to lose game seven by a score of 7-3, and Ballard saved the extreme cost of moving one of the great pyramids to Toronto.
z