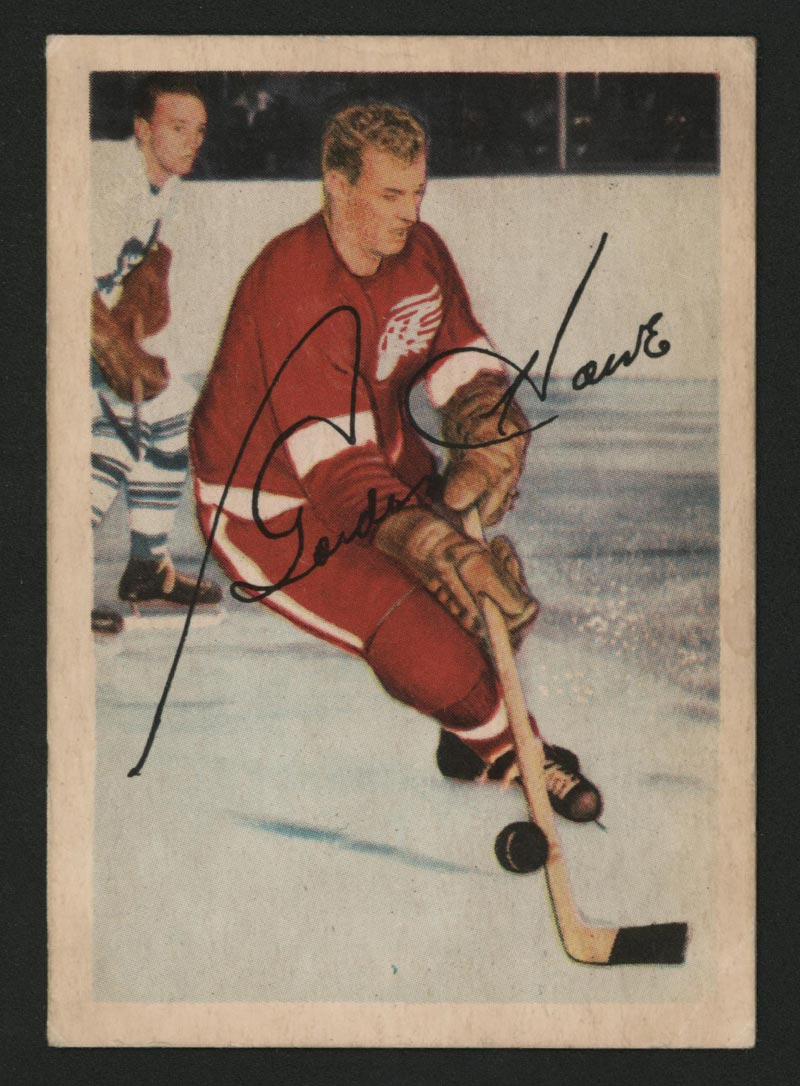 Gordie Howe, the greatest ever, did just about everything one can do on the hockey rink. One of the only things he did not accomplish was scoring 50 goals in a season...or did he? On March 24, 1953, upon conclusion of the NHL season the Canadian Press had an article titled simply;
"What's This?"
But for an official ruling, Gordie Howe would have tied Maurice Richard's record of 50 goals in a season. Howe, who wound up the season with 49 goals, believes he scored one goal which was awarded to Defenceman Red Kelly.
The goal occurred Feb. 8 in Boston. Late in the third period, Kelly fired a shot from the blueline which beat Jim Henry. Howe claimed he tipped the puck before it went into the net, and his teammates agreed. But the officials didn't see it and credited Kelly with the goal.
Howe, who at that time was looking for his 40th goal of the season and his 200th since breaking in, wasn't bitter about the decision however.
"It couldn't have happened to a nicer guy," he said of Kelly, who was trying for 20 goals.
The goal in question was officially counted as Kelly from Lindsay and Delvecchio at 16:20 of the 3rd period. The few accounts I could find of the game from the following day make no mention of Howe having possibly tipped the puck on Kelly's goal. It turns out, even with this possible extra marker, Red Kelly failed to get his 20 goals that season. He was attempting to tie Flash Hollett's record for defencemen.
Below are the NHL scoring leaders from February 10, 1953 at which point the Red Wings had played a total of of 51 of their 70 scheduled games. At this time, Howe had notched an incredible 17 more goals than second place marksman, Maurice Richard. Although Howe slowed his production to 10 goals and 24 points of his last 19 games, he maintained his 17 goal lead over the second best goal scorer in the circuit (Ted Lindsay with 32, Richard stalled at 28).
NHL Leaders, Feb 10 1953